More businesses now use Instagram more than ever before. Today, there are over 25 million brands on social media platforms, most of which are small business owners. Instagram has the highest engagement rate compared to other social media platforms. To engage with your existing clients and new audience, it is important you consider leveraging the prospect of Instagram for your business. Today, we are going to discuss the things you need to know about using Instagram for business purposes.
How to Use Instagram for Business
Add Value with Your Content
Since Instagram is a visual social media platform, you need to focus on delivering high-quality content to attract new customers. For you to run a successful business campaign on Instagram, it is important you create valuable content that attracts a new audience to your business. You need to consider how you can engage your customers while staying true to your business.
Maintain a Consistent Theme
Maintain a consistent theme in relation to everything from captions and hashtags to photos and stories. The more consistent and specific you are with your Instagram post, the more likely you are to attract the right audience. While you may think appealing to more people through a series of themes is better, staking your claim in your niche will help you create more genuine and stronger connections.
Engage with your Audience
When you engage with your audience, it helps them feel valued, and this, in turn, gets them hooked to your brand. There are a lot of ways to engage your audience. For instance, you can participate in comment threads, comments on your posts, run giveaways, give shout-outs to your followers on your Instagram Stories, especially if their post is relevant to your business.
Consider Influencer Marketing
Recently, you may have seen the influx of influencer marketers. If you leverage the power of influencer marketers, who is already seen as a trusted source of information, you will be able to spread awareness about your brand and drive sales. Micro-influencing is a strong opportunity for business endorsement. Besides, it is easier to create more targeted and effective marketing through influencer marketing since they already have an engaged, loyal following.
Create Instagram Ad Campaign
If you want to spread awareness about your business and/or increase sales, you might want to use Instagram ads. To implement an effective Instagram Ad campaign, it is vital you decide what you are hoping to achieve before creating the Ad. Once you have determined your goal, you will want to create an ad creative. To create your ad, you will need to utilize Facebook Ads Manager. This allows you to narrow down on your target audience, choose your ad objective and evaluate performance.
How to Create a Business Account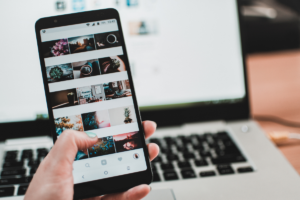 To own an Instagram business account, you can either create a new one or convert your personal account, especially if it is already gaining momentum. To do this, go to settings and click on either "Sign up for a Business Profile" or "Switch to a Business Profile," depending on your need. If you are opening a new business profile, you will be required to link to a Facebook Page and provide your personal information. This will create an isolated Instagram business profile while your personal account remains intact.
If you want to convert your existing Instagram account, you will be required to link to a current Facebook Page. You will then be asked to confirm your phone number and email, and then your personal account will become a business profile after confirmation.
Instagram Business Account Best Practices
It is important to look at some of the information that can help your brand make a powerful impression. Here are the Instagram business account best practices that will help you better connect with your existing customers and a new audience:
Have a well-written bio: Focus on integrating an exclusive selling plan to explain what makes your brand special and describe the unique value you can add to your audience's lives. Ensure that your brand voice matches the bio.
Leverage your profile link: unless you are running a paid ad campaign, you only get one true link on your Instagram account, which is found in the bio. While you can update the link to stage relevant content, keeping it consistent and sending your users to your home page or specific landing page is a smart move.
Use your Analytics: Instagram's native analytics is one of the best features for business accounts. It will show you how your content is performing individually and overall. You can find the online platform Insights on the app.