Originally, time tracking software is a tool that allows your employees to record the time they surf on their projects and assignments. The recorded working hours through the time tracking software can help the executive or managers to keep a close check on their employees. 
Time tracking software has made the business workflow run smoothly. Most of these time tracking software not only provides you with working hour records but also facilitates you in locating your employee through a GPS locator. 
Benefits of Using Time Tracking Software for Your Business
When we talk about the advantages of time tracking software, the list just goes on and on. So in this article, we are going to help you in getting informed regarding some of the topmost benefits of this time tracking software.
Increased Workplace Efficiency

Improved Billing System with Clients

Accurate and Improvised Schedule

Raise in Profits

Great Payroll Management System

Improved Communication in the Workplace
Increased Workplace Efficiency
It has been observed that your employee can work ten times better when he/she is constantly being monitored. We always try to do better, when someone is keeping a check on us.  So, this is where time tracking works for your employee. When your employee is given a specific task, he can use the time tracker and record how many hours or days it took him to complete it. This way for the next time, he will know where he wasted his time and how he can save it. Moreover, we can agree with the statement that time tracking software induces productivity in its users. 
Improved Billing System with Clients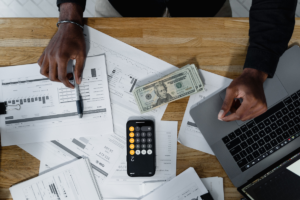 Calculating hours and creating invoices means a lot of struggle and surplus time. Through time tracker software, you get enabled to record the billable hours. These billable hours ultimately make it easier for you to invoice clients. It would be justified to say that through a few clicks you can easily create the invoice now.  Most of the tracking software provides billing and timing options together. This software has made it easy for the employees to create invoices for their clients just by using the time tracking data.  
Accurate and Improvised Schedules
Using the time tracking software will never let your employee fall behind. Many automated reminders can remind your employee of a meeting that may have skipped his mind. Time tracking allows its users to monitor all the assigned tasks, projects, bills, and all the important details of the day. This way you can analyze your employer's efficiency and time management skills. The employer will also be in the know that it should not take him more time than before for a certain task. And in case he does, he can be called for an explanation by the boss. 
Raise Profits
According to a survey, it has been observed that the businesses using time tracking software for their organizations are growing more rapidly than the ones who are not utilizing time tracking. That's why it is to be said that time tracking software gives you an insight into the cost you are spending and the cost you're getting in return in the form of profits.
Mistakes that can be avoided through Time Tracking Software
Inaccurate Data

Error in the Reports
Great Payroll Management System
Do you know that normally, the payroll process can take up several days? You have to collect the cards of your employee and then make a record of the amount of money they earned in a week. The calculations will also include the commissions and the withholdings. In short, the point being made is that it can take you days to follow the traditional payroll process. In comparison to the traditional method, when you take on the time tracking method for payroll management, it all gets easier. For instance, all you have to do is add the client's information and description to the system. As a result, you will be shown your employee's payroll details. 
Improved Communication in the Workplace
Most of the time, workplaces are failing at creating a healthy environment for their employees. The reason behind this is the lack of communication causing misunderstanding and raising conflicts. The resolution to this all is improving the communication process. Through time tracking software, the employees can analyze the time they will require to complete a task. And in case of any emergency, they can just let their manager know beforehand. This way the work will not be compromised and you can bridge the gap of miscommunication with your seniors. 
Living in the world of digitalization and technology means following this decorum to the greatest extent. We need to make our work easier for us, and that is why we would want you to enable a time tracking system in your office. We can guarantee you that it will ultimately prove to be of great help.