Businesses are always looking for ways to increase their clientele and boost their sales. It is necessary to find platforms that can offer access to a wide range of customers.
Facebook with more than 2.5 billion users is the perfect platform to sell your products and services.
Facebook Video Ads
The Facebook audience covers many demographics which means that every business can find the desired audience to advertise to and generate some solid leads. Facebook is a worthy choice for a marketing campaign because it is best equipped to cater to the marketing needs of all sorts of businesses. Its targeting options, measuring capabilities, and ad formats align well with marketing strategies.
Instead of sharing a blurb or text, it is better to share video ads as they are more likely to get viewed.
How Do Facebook Ads Work?
Setting up Facebook video advertisements is not an overly complicated task. By following a few simple steps you can lay down the foundations of a successful video ad campaign on Facebook.
Step 1
Open your Facebook profile, go to the top of the page and click on create ads.
Step 2
The next step is choosing the objective of the campaign. Defining objectives is crucial because they will provide direction for the video ads. Without the objectives, the ads will be random and not memorable for the audience. Some marketing campaigns are focused on increasing brand visibility while others may focus on increasing web traffic or boosting sales.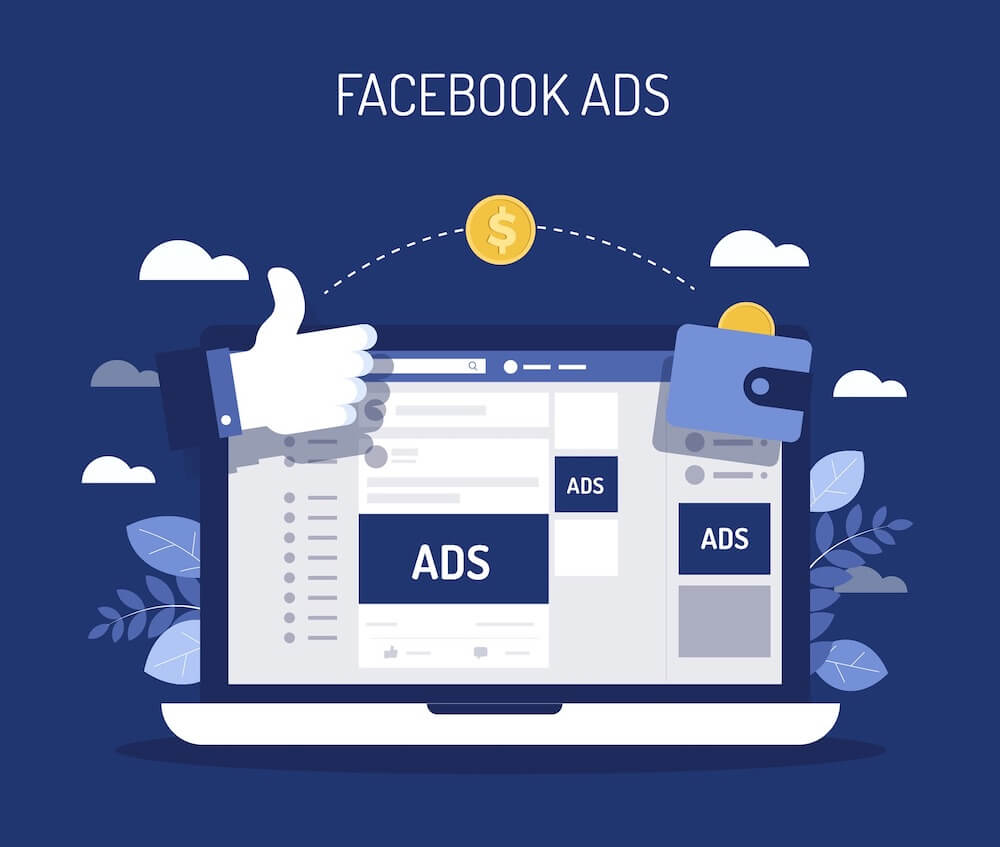 Step 3
Once you have the objective of the marketing campaign, it is time to define your target audience. You can define your audience or choose from predefined options. With the target audience, you also need to define the schedule of the ads and the budget.
Step 4
When you have made all the basic decisions, it is time to create the ad. Facebook offers a few options for building beautiful video ads. You can choose to create slideshows using images, upload one, or browse through the library.
There are a lot of video-making tools that can assist you in creating memorable and exciting ads and uploading premade videos on Facebook. To boost the existing videos, you can choose to promote previously added videos as well. Make sure you check out the recommended video specs provided by Facebook.
Step 5
The final step is customizing the copy above the video, previewing it, and watching its performance.
Running Successful Facebook Video Ads
Facebook ads are designed to create solid leads and get more customers. You need to create videos that can offer something valuable to the viewers and convince them to watch it till the end and buy what you are selling.
Here are some smart tips for ensuring the Facebook video ads are worth investing in.
Pay Attention To High Funnel Marketing
Focusing on short-term conversions is easy, but research from Facebook, GroupM, and Analytic partners says the high funnel ads are much more effective in increasing sales.
Use Facebook Pixel
Facebook pixel, a small piece of code, can have a huge impact on the video ad campaigns done on Facebook. Placing the code on the website makes it possible to track conversions and remarketing to potential clients who have viewed what you are offering and create similar audiences.
Even though you are confused about the advanced Facebook pixel strategies and unprepared to engage in them you should install them. It will make it easier to keep a track of data and remarket it when the need to optimize the Facebook ads arises.
Experiment Ad Frequency
There is no hard rule regarding the frequency of the ads. The common thinking is that more exposure is likely to result in more sales. But that is not always true because it can annoy Facebook users if it shows up too many times.
Experiment with the frequency of ads, and you'll be able to fund the limit best suited for your marketing campaign.
Tracking And Optimizing Performance
Monitoring the performance of Facebook ad campaigns is vital for enjoying the desired results. By keeping track of video ads, you will know what type of content is working and what improvements are required to get more views.
Tracking ad performance is the best way to optimize and improve them to increase the conversion rate of the ads.
Conclusion
Facebook video ads are an excellent addition to the marketing campaign because they are engaging. Adapting video content in short video ads is the perfect way to get the visibility you need for enjoying good sales.