To run a successful video marketing advert, you have to be tactful. To ensure that the video achieves the intended goals, you have to monitor your campaign and make adjustments as you go on. So how do you measure the success of your video? You can do this by tracking the key performance indicators of your video. Depending on your market goals, you will decide which KPIs to keep or revise during your campaign. For example, if the campaign's purpose is creating brand awareness, you can focus on reach and click-through rate. Therefore you need to first come up with goals for your video advertising campaign before anything else.  Here are some of the ways to measure the success of your KPIs.
Identify the Significant Marketing Goals for Your Video Advert
Before setting up any video marketing strategies, you have first to develop your marketing goals. When coming up with goals, you may want to apply the funnel strategy and start with increasing brand awareness; then, maybe later, you can move to conversions. Most marketers use the funnel model since the target audience falls under three different categories, which include;
The ones unfamiliar with the product
Those who are still undecided on whether to settle for the product
Those who are ready to purchase the product
Once you figure out where your audience lies between these three categories, you can quickly come up with practical marketing goals. Additionally you need to track your campaign to determine whether there is a shift in your audience.
Find the Right KPI for Your Marketing Goal
The first thing we think of during a video marketing campaign is video views. As much as these views may be necessary, they do not give a clear picture of the video interactions and whether the campaign achieves its purpose. Therefore you need to focus on the suitable KPI to get a clear picture of your marketing campaign. Some of the video KPIs that you can follow up on to track your video advert include;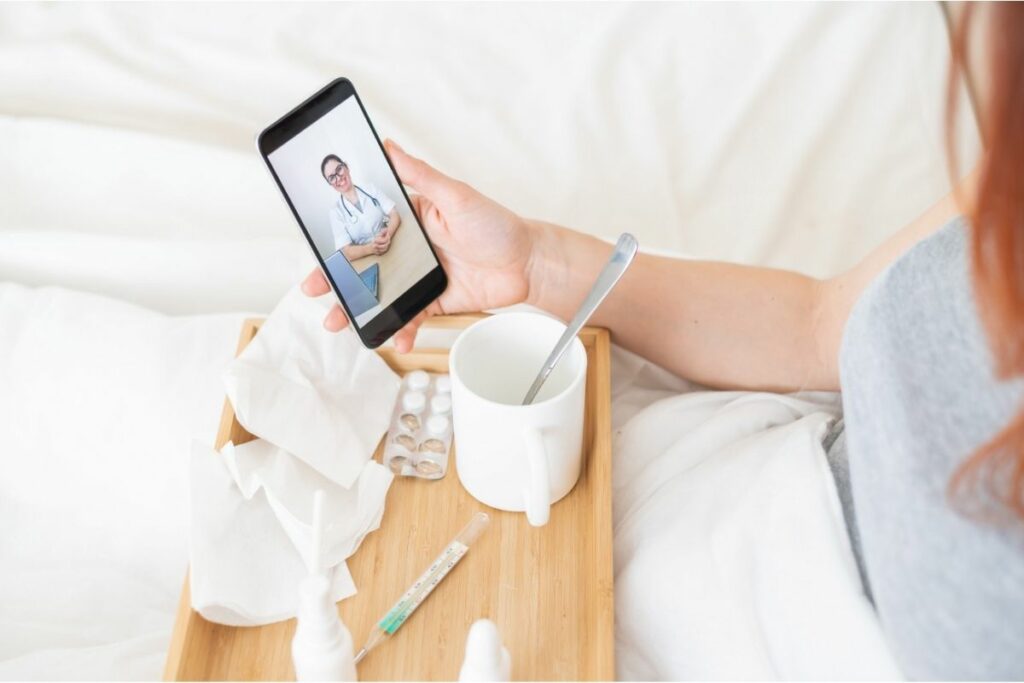 Video plays- indicate the number of times people have watched your video.
Reach-shows the number of people who have watched your video at least once.
Watch time shows the average time your video was played. If the video is replayed, you will also see it.
Click-through rate helps you monitor conversions since it shows the number of people who clicked on your advert's call to action button.
The view-through rate indicates the number of people who have viewed the complete video. If you are conducting Facebook marketing then you should know that Facebook records view-through rates even if a person views the video for 15 seconds.
It is therefore essential to go through these KPIs when making your marketing goals. For example, if you want to drive conversions to your marketing goal, you must look at click-through rates. So depending on your goal, pick the correct KPI for it.
Optimize For Your Key Performance Indicators
If you feel like your video advert can achieve more, then you can optimize for it. You can do this by making adjustments to your budget, targeting, and video ad placement. When optimizing your video, you may also want to compare your results with that of your competitors who are in the same industry. But the best method would be to compare your current campaign to your previous one. However, if it is your first video advert, you can compare how the ad has been performing at different time intervals, after optimizing the campaign. Such comparisons will help you decide on which key performance indicators to use for your video advert.
Study the Video Analytics and the Return on Investment
A lot of investment goes into making a video advert, and thus it should yield the intended results. Therefore to identify which KPIs to include in your advert, you can assess whether there is a return on investment with the KPI you are using. If not, you can make the necessary adjustment. To do this, you will need to gather factual data to review whether the campaign is effective.
Bonus Tips 
When planning your marketing strategy, ensure your whole team is on board. There should be an agreement on the KPI to be used. Also, keep monitoring your campaign to note where you need to make changes. Additionally, you need always to stay on top of your campaign to make sure no one changes their approach during the campaign process and ask for analytics to know what the campaign has achieved.
Wrapping Up
To achieve efficient video adverts then you need to make adjustments to your marketing plan continuously. KPIs give the marketer a clear picture of the direction the campaign is taking. Therefore when choosing a key performance indicator you will focus on during your campaign, you have to ensure it aligns with your marketing goals.