A time tracker app allows you to accomplish your tasks more efficiently and save time. But the question is, can Android users benefit from this? A big yes, if you are an android user you can use time tracking apps on your mobiles. Besides tracking your time, these apps provide a variety of other benefits. 
Now you can easily navigate your employees' progress conveniently on your android devices. In order to enjoy all these apps with the latest features, you must pay a little fee. 
Here are some of the best Android time tracking apps we've found. We'll cover their main features and other perks here. You can choose the one app that works best for you. Let's begin. 
Harvest 
Harvest is among the topmost time tracking apps. Both Android and desktop versions are available. You can easily download and keep managing your working hours. 
Over 70,000 companies use it for time tracking because it is reliable and efficient. It offers various features. 
Track Time

Report and Analyze

Invoice and Get Paid

Integrate workflows
Let's go into more detail about each.  
Track Time 
In this, you can track your working time, start, stop, and editing options are available. You can also see your daily and weekly tasks here. Keep monitoring your pending approvals and unsubmitted tasks. 
Report and Analyze
You can keep track of your project progress. It tells you how many hours you spend in a week. 
Invoice and Get Paid
This feature allows you to create invoices and send them to your company. In addition, you can pay online with it. Also, it permits you to track your invoices.  
Integrate Workflows
Among its many valuable features, one is integrated workflows. It allows you to use time tracking alongside other tools to improve your performance and speed. 
All these features make it one of the most demanding time tracker apps.
Toggle Track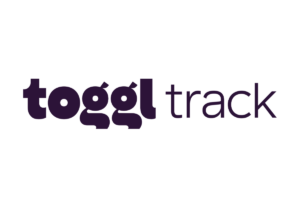 Toggle Track is amongst the most excellent time tracking apps. No matter if you run a small business or a large one, or if you are a freelancer, it will work best for you.    
By using the toggle track, your work-life becomes more peaceful. It offers four different packages to you. You can choose one. Subscriptions are very affordable.
It not only keeps time track of your running apps, but it also manages to track your time of any background websites and apps that you have visited for more than ten seconds. Web extensions make it possible to track more than 100 different tools. 
With it, you can keep a record of daily and weekly reports. With its scheduled email feature, you can send reports to your company. 
This app is incredible for keeping an eye on your employees. When your employees give less time to any project than demand, you can send a reminder.
Hubstaff 
Android time tracking apps like Hubstaff are among the most successful. With its latest features, it continues to grow in popularity. It offers outstanding products to its customers. These products work exceptionally well.  
You will enjoy its incredible features, such as GPS tracking, budgeting, and employee scheduling. It will definitely make your work tension-free. 
Depending on your work nature, you can choose one plan. All plans are available at affordable prices with incredible features. 
You can try its 14 days free trial with a 60-day refund policy.  
Rescue Time
Rescue Time as its name suggests it provides you with help in managing your projects by saving your time. 
It has been offering services for 13 years to more than 2 million users. You can efficiently complete your task by using rescue time. You will save a ton of time using it with multiple tools as well.
Occasionally, you may switch your attention to another work once you receive a notification. Nevertheless, Rescue Time provides its unique feature, named FocusTime. FocusTime blocks notification messages from various websites to ensure that you can give 100%.
Its plans are obtainable at reasonable prices. A 14-day free trial is also available. 
Time Camp
TimeCamp is one of the most competent time tracking apps, you can install on your Androids. You can enjoy a lot of benefits with it. You can keep track of your team performance, project profitability, and team productivity using its advanced features.
You can now accomplish your tasks with much ease. In addition, all plans are cheaper than other time tracking apps. So if you are budget conscious, it will work best for you.  
You can integrate it with many other tools to enhance your productivity. So, you no longer have to worry about installing another app to track the time using other tools. You are just a click away from performing many tasks.