The first step in launching a brand is to promote it as widely as possible. Sometimes, a Facebook status and Instagram stories are not sufficient to boost your brand. It is necessary to find another method that will reach a larger audience. 
Among the many ways you can advertise your brand, videos play an essential role in promoting your business. 
In comparison with any other advertising medium, videos hold your audience's attention longer and more effectively.
In this article, we are going to discuss different types of videos that help to promote your brand. Let's get started. 
Branded Video
A video that delivers awareness and information to the viewer while subtly promoting a brand but not brand-oriented. The Branded videos can promote a new product, service or renew the appearance of an existing one.
Instead of directly promoting a brand, branded videos depict an appealing visual story. Generally, such stories last for less than a minute – sometimes even longer.
Product Explainer Video
If you are launching a new product and feel that there is a need for more explanation of the item, you may want to use a product explainer video. An animated video with voiceover describes what your business has to offer the public.
Live Streaming Videos
People who want to promote their brand or marketing purpose typically go live on Facebook and YouTube. It is gaining popularity day by day. 
By going live, you can interact with other people by taking them to live or replying to comments they make. As soon as you go live, record your video and upload it to your YouTube channel or Facebook page so others can see it later.  
Sponsored Videos 
An influencer or a celebrity makes a sponsored video. They usually create the content by themselves. In a video, they are using a product to promote it and telling you its benefits. They are likely to upload this content-created video on their social media accounts. 
Sponsored videos are advantageous because they attract more people to purchase or use the product or brand they advertise. 
The Product Demonstration Video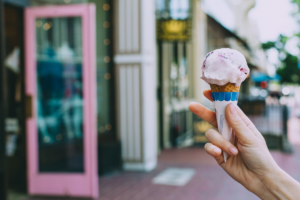 It is not like a 'product explainer video' where you explain how to use the product through animation. In a product demonstration video, you can show people the benefits or perks of owning this brand or product by demonstrating it. It is possible to make this video on your own if you have a charming personality and enjoy talking enthusiastically about the product.
Customer Success Story  
You make these videos in association with your customers. Happy customers tell their stories online from start to finish, from problem to solution. The aim is to win over the trust of new customers.  
One of the best ways to catch your audience's attention is to use this method. 
Question and Answer Videos
(Q&A) video is just like an interview in which one member is asking questions from a related person. The questions you are asking are based on what you have already gathered from the audience. If you would like, you can ask all your questions in one video and then upload this video as a whole or in parts.
These questions and answers videos provide much information to the people. It is an excellent way to advertise your brand or product.  
Documentaries
With the use of video, documentaries are a powerful medium for telling stories, letting viewers see a company from a whole new perspective.
A brand can use a documentary to tell a long story about itself and its communities. Brands can also tell stories about their past, their products, and services, or how their products are reconstructing the world. Using documentaries as part of your branding strategy is a great idea. 
Behind the Scenes Videos 
You go the extra mile when you share what happens behind the scenes when launching something special and exciting. There can be many types of behind-the-scenes videos but people love to watch something that grabs their attention. Whenever you are launching a new product, like a beauty product or chocolate, you can make a video explaining how to make it. Videos of this type are essentially made to capture the audience's attention by showing how much time and care goes into making them.
Trailers and Teasers 
One of the best ways to introduce your upcoming product or new brand is in the form of trailers and teasers. You can give a hint in this video but not exactly show off the product. You can put these trailers or teasers before a YouTube video or a short commercial TV ad. You should include the launching date and time in this teaser. It will build suspense among viewers.