Technology is everywhere, so being smart is crucial. Gone are the days when you hire a person to keep an eye on your employees. Especially when you run a small business or work as a freelancer, you are budget conscious. 
It is not mandatory to hire someone to monitor your employees' progress.  All you have to do is download an iPhone time tracker app, and it will work on its own. In this article, we will explore some of the best iPhone time tracking apps. 
In addition to tracking your time, these apps do a lot to make your work life easier. We will cover their main features and pricing plans. Let's begin.  
Clockify 
Clockify is one of the most demanding time tracking apps for the iPhone. It comes with many features such as;
Dashboard 

Reports 

Team 

Time off 
Let's get into more detail about each one. 
Dashboard 
This feature keeps you updated about the total work done, the amount, and the top projects. It shows you graphs with different colors. If you click on one, you will get more details. By simply looking at your dashboard, you can find out the summary of your projects.
Reports  
Here you can access your weekly and detailed reports. Moreover, you can send these to other people, clients, or your company. 
Team 
One of the latest features of clockify is you can create a group here. Unlimited users use your account to track their time. Rates per hour are also available. You can charge every user. 
Time Off  
By using this feature, you can see who is on leave and who is requesting leaves. It also displays official holidays.
These all outstanding features make it an incredible time tracking app for iPhones.
Timely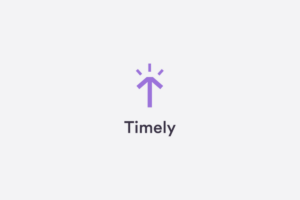 Timely is one of the outstanding time tracking apps for iPhone. Over 5000 companies use this app due to its incredible features and reliability. This app makes completing tasks easy. For its exceptional performance, it has won many prizes. 
It offers three different plans. 
Starter 

Premium 

Unlimited 
The plan named 'starter' costs $10 per person, 'premium' costs $18, and the plan titled 'unlimited' charges $26 per user. This pricing plan is for monthly subscribers. If you decide to sign up for a yearly plan, you will receive amazing discounts.
With this app, you can not only track your own working hours but also those of your employees. As a result, you can observe your workers' progress. In addition, you can also track your project advancement.  
Hours Tracker
If you run a small business or a freelancer and are worried about how to manage your working hours and team members. There is no need to worry about time management anymore because HoursTracker plays a vital role in this. 
It is very convenient to handle. You will not have to fret about seeing the time over and over again. Now you can easily observe your employee's progress on your iPhone. Check out daily and weekly reports here. Moreover, you can send these reports to others. 
Now talk about its pricing. You will get its 'personal' plan for $5.99 and another plan named 'pro plan' costs you $9.99. 
ATracker 
ATracker is among the best time tracking apps for iPhones. With its unique features, it continues to grow in popularity. 
With just one click, you can access all its features. It allows you to set goals for each day. If you don't complete your tasks by the end of the day, you will receive an alert. It is accessible from any device by simply signing in. 
A great feature is that you can select background wallpaper, style, and many other icons according to your preference. With this ATracker app, you can start and stop the time of your projects without needing to unlock your iPhone.   
It is available for just $4.99, one of the lowest prices. 
Work Time-Tracker
It is one of the most popular time tracking apps for the iPhone. WorkTime-Tracker allows you to monitor your working hours without disturbing you. With the work time-tracker, you can enjoy a variety of features. 
It is possible to choose a language according to your country. It comes with three plans. 
Its basic plan is totally free and you can use it lifetime. The plan named 'Plus' includes all basic features and some more. It costs you $1.15 a month but you have to pay an annual fee. 
Lastly, the third subscription titled 'Pro Plan' will be available to you for $2.90 per month. In addition to all the features in basic and plus, this subscription includes extra services as well.