The pandemic has taken a huge toll on businesses all across the globe. But the impressive thing is the speed businesses managed to adapt to the new circumstances and keep serving the consumers. To deal with the challenges of the market, companies have started to add a digital dimension to their marketing strategy. The digital video fits perfectly in the digital dimension of marketing.
Video ads are a profitable investment because it helps build clientele and efficiently increase sales.
Popular Video Ad Making Software
Video ads have become a dominant force in a digital strategy so it is vital to make the most of it, The videos must be engaging enough to get and maintain the attention of the viewers, so it can convince them to buy whatever you are selling. Choosing the right video maker is the key to ensuring the success of video advertisements.
There is a lot of video-making software available, and too many choices can make it hard to choose the best one.
Adobe Spark
It is easy-to-use video-making software that can help in creating great video ads. It comes with multiple storyboards, countless themes, and many layouts. You can create video ads within minutes using this software. If you find yourself devoid of ideas, then you can always use the inspiration gallery. The gallery is filled with gorgeous templates that can be edited to create a custom ad.
Adobe Sparks stands out from all the other video makers because it offers a wide range of fonts that are professionally designed. The professional designs are available free of cost and are effective in adding personality to the ads and making them more memorable.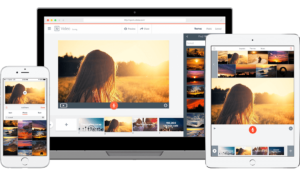 Soapbox
Chrome offers the perfect video ad-making extension where you get to create original videos and edit them as well. You can use it to share video ads as well. It is a unique tool that can record the webcam or screen to create brilliant videos.
The free version of the software can create unlimited videos using customized player colors, edit videos even after sharing them, and generate custom thumbnails.
If you want to add your logo to the videos or download the videos then you will have to upgrade to a premium plan. The premium plans also provide insight regarding the performance of the video ads.
Renderforest
Renderforest tries to make video ads a part of its digital marketing strategy, and it has an extensive collection of video stocks and animated assets. The interface of the software is simple and offers access to a wide range of 2D and 3D animation along with explainer video templates. It is an excellent tool for customizing video ads.
The variety of animated templates offered by Renderforest is ideal for creating explainer videos. There are many subscription plans available, and you can choose the one that suits your marketing strategy and budget. You also get the option of paying pay for a specific product instead of choosing a full-on subscription plan.
Animoto
Animoto is a worthy choice for creating video ads. You can use it to create ads that are tailored perfectly according to the platform you are publishing them on. The free versions offer standard features but if you want to explore your creativity then it is better to get the professional plan because it offers a lot more features.
The pre-built storyboards are of high-quality and useful in compelling video ads that will attract more clients and ensure better sales. The software is user-friendly and an affordable option.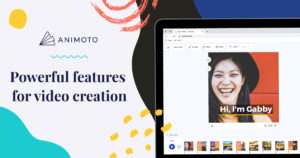 Movidmo
The video ad-makers come with play templates and a plug. It features a big stock of footage, and it includes videos on an extensive range of topics. The tool does not offer a monthly subscription and has flexible pricing. You have the choice of investing in bulk credits or paying per video. The bulk credits can get you excellent discounts.
Movidmo's unique take on pricing makes it stand out from all the other tools in the market. It is a perfect choice for companies that have a limited budget as they get to enjoy flexible spend control and get the video advertisements out there.
Conclusion
Video is without any doubt more attractive and fetching compared to static graphics and texts. When done right, they can bring in more clients and give the sales a boost. The videos have excellent convincing powers. Selecting the right video ad-makers is a crucial decision in ensuring the success of a video marketing campaign, so make sure you explore all aspects of the software before making a choice.