Marketers are deciding to embark on the video advertising campaign because people nowadays prefer video ads over other types of advertisements. They are more effective in attracting clients because they are more memorable.
No one takes time to read long advertisements and to get the message across businesses need to use a medium that can deliver a lot of information without being too lengthy and boring.
Video ads have quickly become the best way of marketing as it offers a better return on investment.
Best Tools for Video Ads
Video marketing is perfect for gaining more customers but to get noticed in today's competitive world it is vital to create unique videos. Thanks to technological advancements, video making has become more accessible and easier than it was ever before. Finding the right tool is the key to creating the best video ads and here are some excellent options.
Blender
It is one of the best and most famous tools for creating video ads. The tool is free and it works on Mac, Windows, and Linux. The tool was originally designed for creating 3D animation suite but you can use it to edit and create videos as well. It can help you in enhancing the video so that it stands out from all the other videos.
The user-friendly tool is full of excellent features. The number of features can be intimidating at the beginning but once you get a hang of it becomes easy to use.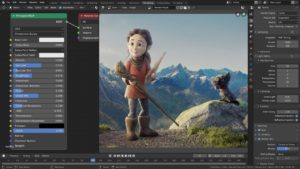 Movavi Business Suite
Professionals and beginners can use the tool to record and edit a video using this tool within minutes. The tool allows you to add commentary including screen recordings. There are more than 200 effects and editing tools available in Movavi. The comprehensive tool lets you create as well as convert videos.
The tool comes with built-in video, music, and image libraries. There are paid and free courses that can help in learning everything about the software. Get a lifetime license and you will save money in subscription fees.
Wave.video
The video ad maker has a drag-and-drop interface and it is simple to use. The tool has many exciting features that are perfect for creating great videos.
The tool offers a free plan that gives access to a large and royalty-free library of images and video clips. You also get free access to five videos that have a 15 second time limit.
The key features of the tool include changing layouts, adding images and videos, and resizing the video. To make videos more interesting the tool offers watermarks, captions, graphics, and stickers. The users get to enjoy unlimited shares of social media native.
Flexclip
Flexclip is a worthy video editing tool to invest in. It offers great editing tools and powerful resources. The ad creators can use to tool to enhance the videos by adding filters and transitions. It also offers the feature of changing video speed.
Flexclip has an extensive media library that contains videos, music, and photos. You can add them to the videos and ensure effective advertising. The tool has video ad templates that can give you some inspiration if you are not sure about the creative direction you want to take.
Biteable
Biteable has an impressive stock of templates and video footage that makes it easier to create video ads quickly without compromising the quality. The online video editor has all the tools required to create impressive video ads.
Biteable offers a free plan that offers almost two million clips and images and there are unlimited watermarked exports. If you want to enjoy HD videos, commercial usage rights, custom branding, etc. then you can always upgrade to a premium plan.
Adobe Spark
If you are looking to create impressive video ads for your digital marketing campaign, then you should check out Adobe Spark. It is easy to understand and use. The tool offers multiple storyboards, themes, and layouts that are perfect for creating exciting videos in minutes. It has a gallery full of excellent templates that make the video ads special.
Several free fonts are of professional quality. You get access to thousands of images present in your collection and on the web.
Conclusion
Brilliant videos are a vital part of digital marketing and with the right tools, you can create engaging and motivating video ads for the target audience. Visual content makes the web pages attractive and intuitive for visitors.  Video ad-makers ensure that your video ads encourage potential customers to spend more time on your page and increase the conversion rate.