The 3D design software industry is constantly evolving. Many of the software products that were on top a few years ago have now become obsolete. Maybe you have come across amazing software in school or university but now you're realizing they are either obsolete or expensive. So, now you are looking for alternatives. To simplify your research we have compiled a list of our top picks of free 3D modeling construction software, starting from basic to more complicated. 
Tinkercad
Tinkercad is a CAD (Computer-Aided Design) program. It is a model-building program for kids and beginners who do not have any experience with modeling and are just beginners. By following a few simple steps, you can quickly and easily customize your house or any building. The process is basic but you can also create bigger projects.
Pros
As compared to any other 3D software it is most accessible and a lot easier to get into. It runs completely on the cloud, so you can access it from any computer you want.  

You can add primitive shapes to your scene by dragging and dropping them, then adding or subtracting them to create more complex shapes. 

You can upload existing designs and make changes to old 2D and 3D models. 

It offers a user-friendly interface with 3D design, circuits, and code block options.

Tinkercad supports exporting an error-free STL file that you can download onto your local machine and print at home. 
Cons
Being a completely cloud-based software you cannot use Tinkercad without an internet connection. 
Fusion 360
Fusion 360 is another useful software for construction management. Most people are familiar with Fusion capabilities for mechanical and technical design work, but it has some great features for construction work as well. 
You can get Fusion 360 absolutely free if you are using it for a hobby or for a startup.

It is compatible with both the cloud and your mobile devices. So, even in the event of a technical failure, it can still function.

You can create Bodies, Sketches, Construction geometry, Decals, and Other component types.

You can upload and open both 2D and 3D DWG (CAD Drawings) files.

With Fusion, you can build buildings that are dimensionally and structurally sound.

You can create a 3D cube by extruding a 2D square into the third dimension. 

Even if you have to buy it, it is incredibly affordable compared to other smaller packages. 

The program is extremely powerful, it allows you to perform parametric modeling as well as push and pull freeform. 

It can work with meshes. You can import 3D models and work with them. 

It even allows you to do cam. 

Software is applicable to one-way or two-way mechanisms.
Cons
It can be a little challenging to learn. So, if you're just getting started, it might not work for you. 

If your internet is slow, it may lag. 
Blender 2.8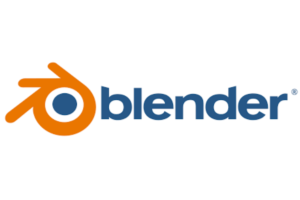 Since Blender has a reputation of being the most difficult software, I never thought I would ever use it. However, it's Blender 2.8, not Blender. It has been greatly improved in terms of user-friendliness with the latest version 2.8. Give it a  try and you will realize how using Blender has become so convenient and intuitive in creating buildings or any designs.  
Pros 
This free version of Blender comes with its two most powerful rendering options, Eevee and Cycles. 

It is a self-sufficient program, which means you won't need to use different programs for different functions. You can do it all in Blender.

If you want to create detailed sculpts and organic models that are 3D, Blender 2.8 is the right program. 

From their huge selection of designs, you can easily select shapes and drag and drop things to make your own components and layouts.

With the re-editing option, you can go back in time and make changes to your model. Imagine that you have added a floor and a balcony to your house. As you expand the material tools option in the add-on, while you are still in modeling mode, a list of face maps will appear. Simply select any of the objects in the list and press Fn+F9. This will allow you to edit any property of the selected object. 

In a similar manner, you can even add materials to your model.
Cons
Blender is a versatile software but lacks mastery in any one category. In order to achieve your desired results, you need to deliberately practice and test the program. 

Certain aspects of your pipeline may require external software, which Blender might not support so this can be a disadvantage.