The process of creating objects, animations, or characters with 3D software on computer graphics is 3D (Three-Dimensional) Modeling.
What Happens in 3D Modeling?
It involves working with lines, shapes, curves, edges, and facial features to create distinctive designs. An artist may use special software to develop a three-dimensional representation of objects or characters for use in illustrations, video games, or movies. While an engineer or architect may use similar software to create 3D models of their projects and design of landscape and scenery. By reading on, you can find out more about 3D modeling and how it works. 
What is 3D Creation?
You probably have experience with objects positioned in 3D space if you play games like FreeFire or watch movies like Godzilla. All those items, characters, tools, and infrastructure that we see in the games and movies are the products of designers with skillful 3D modeling designing skills.
How 3D Designs are Different?
Since the engineering design process is very incremental, whenever there is a need to change something in the design, the visual must also change. Even though it is possible to make changes in 2D, it is time-consuming. With 3D, however, it is easier to see how the changes in one area of the design may affect the overall design. And anything can be modified anywhere.
How to become a 3D Modeler?
To become a 3D model engineer you have to do an animation course. A good understanding of graphics, 3D animation, and VFX is imperative.
Graphics
Learning graphics will allow you to work with a variety of texts, images, and motion graphics.
3D animation
3D animation is the process of modeling and adding live effects to cartoons.
VFX
VFX also called visual effects is the process that we use in real human pictures to create certain aesthetics. These visuals help to create scenes and situations that are not physically present during filming. When the filming is complete, filmmakers add special effects to them using 3D software.
Several courses teach multimedia designing. You can either sign up online or join a local institute. However, it is important to remember that this talent takes time and patience to become proficient. You have to pay close attention to the smallest details. It could take months of dedicated practice. But, once you become adept, the opportunities will be endless. 
Important 3D Software
For 3D modeling, these 3 are the necessary software. The command of these three is a necessity for a career in modeling, and you should excel at them. 
There are several more advanced software but starting with these can be a good option for beginners and then you can switch to advanced options like;
Industries that Use 3D Modeling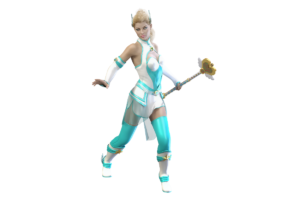 Various fields and industries use 3D modeling. You should take the full course of 3D learning and then choose the field where you think you will thrive.
Gaming Industry
The gaming industry uses motion CG imagery. Models used in gaming are mostly low poly models. So, they could easily run on low-end hardware and load quickly.
Architecture Industry
The architecture industry uses 3D modeling in buildings, restaurants, and apartments, etc. Usually, measurements are the most important aspect of such a model. The same principles apply to creating outdoor scenes such as indoor swimming pools, outdoor playgrounds, or forests. 
Character Modeling 
Among all fields, this one has the highest scope. Each character is meticulously designed. In addition, Character design is an advanced level of design. If you become competent at illustrating characters, your chances of earning a better and high-paying job will increase. Mostly it is character designers who get the highest pay.
Skill Set to Become a 3D Artist
You should be creative because creating new characters and structures requires creativity.

As an engineer, you should be good at observing what the existing models contain, as well as how to create improved versions.

You must be detail-oriented and focused. Creating good 3D designs requires understanding size, material, and measurement. If you can visualize all these elements, you can do it.
Careers in 3D Designing
3D modeling offers a wide range of career opportunities. Film industries and gaming creators are constantly on the look for better and more creative designers. 3D architecture is also a hot field. 

Besides getting a job, you can sell your work on freelance sites. Several sites hire freelancers. You create the projects and they pay you. One example is

Fiverr

.

There are other sites where you can build your designs from cars to characters and objects and display them for selling online, such as

Turbosquid

.