Let's say you have amazing job prospects to support your newly launched business. Or maybe you are a large organization looking for qualified candidates. You have written your job description for your ideal candidate and now you are ready to get it out there and encourage them to apply. The only problem is where to publicize the position to optimize your recruiting budget and save time?
There are many websites and each has its pros and cons.  One website, which is average for someone, maybe a wonderful place for you depending on your organization's needs. As employers, let's go over a few of the top free job posting websites so you can decide which one will work best for your needs. 
Indeed
Indeed is a large, highly trafficked website. Statistics reveal that it receives over 250 million unique visitors each month. Here we'll run down some of its pros and cons. 
Pros
Starting out, you can post unlimited jobs for free

The interface is both recruiter and candidate-friendly. 

The user interface has a clean, simple layout. This makes it easy to navigate. 

They make it very easy for applicants to give feedback. 

To narrow the ideal candidate, they allow you to incorporate questions and assessment tests. 

Upon posting your job with Indeed, you will receive their instant match, which is an instant connection with the candidate who is an exact match for you. 

You can upgrade to even more premium features like Indeed's hiring platform which enables you to screen candidates and schedule interviews all in one place. 
Cons
Although it lets you ask questions, it does not always automatically eliminate unqualified candidates. Consequently, it will take you longer to locate the right person. And with so many job seekers, it can be impractical to manually sift through everyone and everything.

You're not going to get much traction without paying to boost your job. 
Fiverr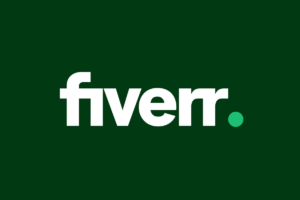 Fiverr is probably one of the most flexible websites out there. It is a gigantic world of its own with unlimited possibilities. It is arguably the best website for finding someone to do a one-time, less complex job such as data entry or logo design.
Pros
Employers and individuals can use it to connect with freelancers and contractors. It is important, however, to keep in mind the difference between hiring an independent contractor and an employee. It gives you the liberty to choose which option is best for you. 

Fiver is a great resource for smaller businesses that may not be ready to hire a full-time employee. 

You can also hire someone to do just a one-time infrequent task. It has both free and paid programs for employers. 
Cons
Sometimes, especially for beginners, landing the first job can be a little difficult.
Ladders
Ladders specialize in advertising jobs with higher salaries. They call themselves the $100k club. As one of the best free job posting sites, they made the list of top 7 free job posting sites. If you are trying to find higher job positions, Ladders is a great place to look. However, if you are looking to hire students, recent grads, or young professionals, Ladders may not be the best choice. 
Pros
Each month you can post 10 jobs, 10 resumes, and send 10 emails. 

It will keep your searches safe, so you can connect with only the candidates whose salaries fit the range you've selected. 
Cons
The obvious drawback is that if you post more than ten jobs or create more than ten resumes, you have to upgrade to the premium version. 
HandShake
Handshake is a site that collaborates with colleges to market internships to recent graduates and colleges. It is specifically designed for students. It offers a Core membership as well as a Premium membership. 
Pros
Starting off, you can compose unlimited jobs and you can target the colleges with which you want to do each job. 

It lets you mark your preferences regarding students' majors and the year in school. 

Additionally, Handshake allows you to contact the university career department for feedback and improvement. Some universities will even promote your listing internally, allowing you to reach out to students who may have an interest in your job and receive recommended applicants. 
Cons 
The system is quite complicated. 

To attract students and graduates in a higher volume you will have to upgrade to their premium version.
One Bonus Tip
If you can maintain your social media profiles such as Facebook, Instagram, Linkedin, or Twitter,  you can create a free business page on these platforms and post your job there. By using these social media accounts effectively with a strategy, you can increase the number of people who see your posts and other potential employees who want to work with you.