We only have 1,440 minutes in a day. How are you spending it? Does your time reflect your productivity? Having a job and managing your time so you can be productive is not an easy feat.  
Each business is unique. The motto of every company is to increase revenue. In contrast, freelancers face considerably different challenges, and they must squeeze every last drop of productivity out of their day. The most challenging part of working online is managing your time. However, you don't have to worry because there is a solution. We will discuss some of the best time tracking apps for freelancers with their unique features in this article.
Hello Bonsai
Hello Bonsai is one of the most excellent time tracking apps for freelancers. By tracking your hours, you can keep work and life in balance. With Hello Bonsai, you can manage all your work easily.  
It not only tracks your time but also helps a lot by providing different services to you. 
A unique feature of the app is that you can use it on Android, iOS, MAC, and Chrome. It also provides its users with different kinds of templates here. 
Invoice templates

Contract templates

Proposal templates 

And many more
The templates not only save you time but also give you ideas about how to make them.
There are more than 250k people who are using it and benefiting from it. It is a free app. You only need your e-mail address to get started. The time tracking app will make freelance jobs easier.  
AND.CO
Managing your time as a freelancer can be tricky, but you don't have to worry anymore because of AND.CO . It is one of the very best time tracking apps for freelancers. 
This app will not only track your time but also has other uses;
1-Proposals and contracts
You can easily send proposals to customers and sign contracts with them. 
2- Invoicing and payments 
It automatically creates invoices from it. You can send and receive payments online with it. 
3- Tasks
Keeping track of your tasks is easy. It tells you how much work you have finished and how much is left? 
4- Expense tracking
It automatically adds expenses like tax into it. 
All these features make it a magnificent app for freelancers, which is why more than 400,000 of them use it. 
ClickUp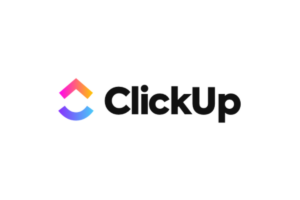 ClickUp is an incredible time tracking app for freelancers. The app is accessible from anywhere. Whether you have an Android phone or an iPhone, you can download this app. PC users can also download it.
You are not only able to work on the existing projects but you may also import new ones and track your time with this app.   
More than 200,000 teams are using this app and get benefitted. There is a free version which you can enjoy for a lifetime.  
Among its many unique features, this app supports more than 1000 tools. 
With this app, you will enter into the world of productivity, bringing you weekly updates and new features. 
Due. com
In today's world, technological advances and urbanization make it possible for people to be ready to work from anywhere at any time. Thus, they must keep track of their working hours. Time Tracking by Due is among the best time tracking apps for freelancers. Moreover, this app is also suitable for small businesses. Companies can also trace their employees' progress.
Employees can also benefit from time-tracking by winning bonuses for their hard work. Tracking time can also help freelancers, who can struggle more efficiently and charge clients fairly for the services they provide.
In this app, you can create invoices and save reports of sent, received, and paid invoices. You can sign up for its free Basic version. 
Todo.vu 
Todo.vu is one of the topmost time tracking apps for freelancers. Several features make it beneficial to run a small business or work as a freelancer. You can download this app on your Android and iOS. By using its time billing feature, you can set up payable hours and send these reports to your clients. Due to its superior performance, unique features, and transparency, this application works for all kinds of businesses. The checklist feature lets you divide projects and keep track of what you have accomplished. The snoozed task feature allows you to put off tasks and projects that you don't need to deal with right now.  
Its 'Email Tasks In' feature allows you to send tasks with a link to this app. In this way, you and your team stay connected. For a free trial, sign up now.