Are you in the market for a used or brand-new vehicle? Let's assume you've performed your in-depth research and narrowed your choices to a specific brand. Which car dealer should you buy from?
When shopping for an automobile, choosing a reliable or trusted car dealership is essential. In this post, we'll walk you through tips for choosing the best car dealership.
Ask Around
There's nothing wrong with asking your co-workers, friends, family, etc., where they bought their vehicles. Don't forget to ask if they had a good and pleasant experience with the car dealer. Most people will happily share their experiences with you when you ask. Many will even inform you if they had a terrible, good, or less than pleasant experience with specific dealerships.
Make The Internet Your Best Friend
The Internet should be your best friend when looking for the best car dealership. However, don't give heed to blogs about dealerships or groups that discuss them. You can't verify any information you get from such places. Visit the Better Business Bureau to choose the best car dealership in your area. A car dealer that has A+ ratings is your best bet.
Watch Out For Shady Advertising
Many would-be car buyers don't know this, but the way a dealership advertises is a tell-tale sign. For instance, if you see offers and prices that are somewhat too good to be true, this is a red flag. Don't be swayed by a car dealership's incentives or unrealistic pricing. If you don't qualify, it is a sign that they will put you through the wringer. Therefore, avoid a car dealer that yells loudly at you.
Explore The Inventory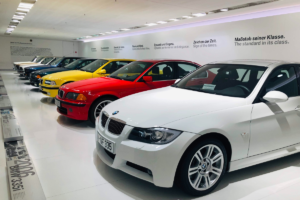 An excellent car dealership should always have crucial information about the vehicle models on its site. This makes it easier for you to know more about the car you wish to buy. As might be expected, inventory changes from time to time. Make sure you make inquiries on any vehicle information you read online before heading to their location.
Read Reviews
Always look for in-depth reviews when shopping for anything online. The same rule goes for car dealerships. The official website of the dealers should display some reviews. You can also check websites like Yelp, Facebook, Yellow page for more reviews. Read both positive and negative feedback. A few negative reviews shouldn't put you off. However, those reviews will give you a clue what other car buyers experienced when they did business with a particular dealership.
Visit The Car Dealerships Showroom
According to New York Daily News, you should look for a car dealer with a modern showroom. When the showroom looks run-down, this means a lack of pride in their business. Cars in the showroom should be kept clean, not dirty or dusty. Also, consider the level of customer service you can expect to get from the car dealership. The customer care representative on duty should be professional, friendly, and willing to help. When the staff at a dealership is unfriendly or not interested in helping you find the best car for your needs and budget, you need to look elsewhere. Choose car dealerships that provide a pleasant atmosphere where you feel comfortable.
Check If The Car Dealer Cans Handle Your Automotive Needs
When looking for a car dealership, you need to make sure it can address your automotive needs. The dealer must have a service center onsite and maintain a full inventory of previously owned vehicles and new ones. Getting the automotive services that you need from them should be as simple as navigating to their website.
Check If The Dealer Offers Financing
When paying for a car, you have two options: Either you pay in full or finance. Therefore, you need to determine how much you can avoid paying. Would you need financing from a bank? Or do you want financing on low credit from a car dealership? Check out their site and see if they provide information about financing. Finding out their financing options earlier will save you time because you don't want to go through the entire process of checking out car models and picking your preferred car but only to find out you can't work with their financing deals.
In Summary
Now that you've explored this guide on how to choose the best car dealership, you should have a better idea of what to expect. Keep all these things in mind when searching for the best car dealership. Now, we believe you should be able to find the best car dealership.